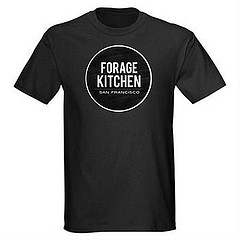 Support Forage Kitchen today! Click below to watch our kickstarter:
In the second installment of our vendor video series with partner High Beam Media, we bring you Sidesaddle Kitchen.  Hear about her philosophy that you shouldn't think about whats not in food, but what is in it. Watch the video, then donate to her Kickstarter campaign. Sidesaddle has been a vendor for over a year at The Underground Market, and now she's trying to take it legit, with all the fancy permits required.  She makes amazing desserts, and deserves our support.  Help her get there.
Forage SF Vendor Profile: Sidesaddle Kitchen from High Beam Media on Vimeo.